Agricultural records
The solution Agricultural records enables electronic management of agricultural records and introduces a number of advantages over classical management. With this program you can set up a thorough review of work, materials used and harvesting the crop in a fast and easy way. You can navigate your records in an intuitive, efficient, precise and modern way.
The advantages of elecrtonic management of agricultural records.
Entry of information on the field, at home or in an office.
Spatial query culture and variety on GERK.
Current location and GERK location.
Numerous reports for supervisory purposes.
The exact overview of the consumption of pesticides, working hours.
Permanent data storage.
Data export (xlsx).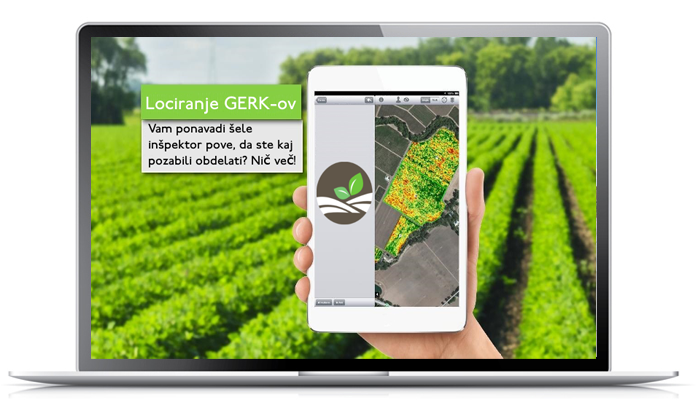 Learn more about the solution Agriculture records on a dedicated website:
AGRICULTURAL RECORDS